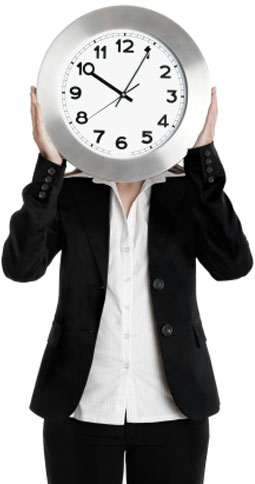 TERMS AND CONDITIONS

By using ArticleContentEngine.com or signing up to any services offered by this website, you agree to the following terms and conditions:

1. Use of our Site or Services
We reserve the right to refuse service to any person, business, or website we deem inappropriate. We reserve the right, at our sole discretion, to add or remove any part of our products or services at any time without prior notice. All information supplied by us about our products or services is intended as an indication of the efforts made but we make no guarantee of any kind. We make no guarantee of the results our services will yield. By using the information and/or services provided by us, you agree that we cannot be held liable in any event.

2. Copyright, Licenses, and Articles.
The entire content of the Site is protected by international copyright and trademark laws. YOU MAY NOT MODIFY, COPY, REPRODUCE, REPUBLISH, UPLOAD, POST, TRANSMIT, OR DISTRIBUTE IN ANY MANNER THE MATERIAL ON THE SITE, INCLUDING TEXT, GRAPHICS, CODE AND/OR SOFTWARE unless specifically provided for in writing by Article Content Engine. Article content generated on behalf of our clients is the property of our clients but authorship will continue to reside with Article Content Engine. Since part of our service is writing articles, you agree that this will be done at our sole discretion using any format, subject matter, or writing style we choose and that articles cannot be changed once created.

3. Indemnification.
You agree to indemnify, defend, and hold harmless ArticleContentEngine.com, its officers, directors, employees, agents, licensors, suppliers, and any third-party information providers to the Service from and against all losses, expenses, damages, and costs, including reasonable attorneys' fees resulting from any violation of this Agreement (including negligent or wrongful conduct) by you or any other person accessing the Service.

LIMITATION OF LIABILITY
IN NO EVENT WILL ARTICLECONTENTENGINE.COM BE LIABLE FOR (I) ANY INCIDENTAL, CONSEQUENTIAL, OR INDIRECT DAMAGES (INCLUDING, BUT NOT LIMITED TO, DAMAGES FOR LOSS OF PROFITS, BUSINESS INTERRUPTION, LOSS OF PROGRAMS OR INFORMATION, AND THE LIKE) ARISING OUT OF THE USE OF OR INABILITY TO USE THE SERVICE, OR ANY INFORMATION, OR TRANSACTIONS PROVIDED ON THE SERVICE, OR DOWNLOADED FROM THE SERVICE, OR ANY DELAY OF SUCH INFORMATION OR SERVICE. EVEN IF ARTICLECONTENTENGINE.COM OR ITS AUTHORIZED REPRESENTATIVES HAVE BEEN ADVISED OF THE POSSIBILITY OF SUCH DAMAGES, OR (II) ANY CLAIM ATTRIBUTABLE TO ERRORS, OMISSIONS, OR OTHER INACCURACIES IN THE SERVICE AND/OR MATERIALS OR INFORMATION DOWNLOADED THROUGH THE SERVICE. BECAUSE SOME STATES DO NOT ALLOW THE EXCLUSION OR LIMITATION OF LIABILITY FOR CONSEQUENTIAL OR INCIDENTAL DAMAGES, THE ABOVE LIMITATION MAY NOT APPLY TO YOU. IN SUCH STATES, ARTICLECONTENTENGINE.COM'S LIABILITY IS LIMITED TO THE GREATEST EXTENT PERMITTED BY LAW.

4. Billing & Cancellation.
All services self-renew unless otherwise specified at time of sign-up and/or the service is cancelled. Cancellation requests must be given to us in writing with 30 days of notice. All services that have already been paid for and/or performed are non-refundable.