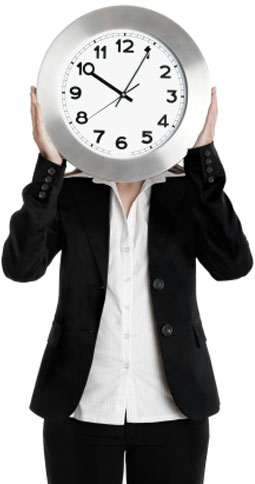 FAQs
What exactly is ACE?
ACE is the premier SEO service, through article/blog distribution, for successful search engine optimization (SEO) in the shortest amount of time possible. But you don't build the backlinks - we do! We write and submit content for you (to build you backlinks) to our exclusive network of highly-selective publishers with large and loyal readerships, so you get traffic that is free, focused, and presold all while increasing your search engine ranking. Everything is done for you so that you can concentrate on your business! Not only that, ACE is a high-quality, on-topic niche-specific article content creator whose material mostly finds its way to high ranks in the search engines, particularly Google. ACE is focused marketing at its best - successful publicity and soft-selling "3.0" for steadily increasing free traffic that's presold and ready to buy!

How does ACE work?
ACE is so powerful because it utilizes a number of tactics and strategies, some of which are proprietary, like our Google-based algorithms and the in-house market analysis we generate. Then there is our carefully cultivated network of blog and article publishers that's exclusive to us, with large and loyal readerships for focused presold traffic to your sites. At the heart of ACE lies our team of professional writers who create compelling content for thought-provoking and response-generating reactions, translating into increased sales for your business. Best of all, everything is done for you so that you can focus on your business itself! ACE works by the judicious deployment of all our strengths to generate the word-of-mouth you need for success!


What do I get with ACE?
ACE is the most generous SEO service out there for the price, where every month you get 6, 12 or 24 keywords promoted to push your site to a higher ranking in major search engines (via two, four, or eight seed articles). All of your backlinks will come from unique C-Class IP addresses, randomly distributed for you employing the drip effect throughout our exclusive network of powerful publishers. That means response-generating content created for you, resulting in increased search engine position and traffic! With ACE, you get SEO link-building that is natural to Google. The bottom line is that ACE delivers you increased income in the shortest amount of time possible without any DIY hassle!

How much does ACE cost?
For 6 keywords (two seed articles, which are distributed throughout an exclusive network of over three hundred high-powered publishers), the cost is $97.00 a month. Each article bears three backlinks that utilize up to three different keywords. For 12 keywords (four seed articles), or double the amount of article marketing power, it is only $67 more each month. Particularly aggressive campaigns will benefit from our top effort for just $247 in total, with 24 keywords promoted (via eight specially commissioned seed articles). In all cases seed articles will be varied fifty times, with each variation randomly submitted to the same powerful network for increased SEO power and "link juice."

What is a seed article?
A seed article is uniquely written content that serves as the basis for variations which increase its SEO effects exponentially. For our basic maintenance-level of service, two seed articles will be varied fifty times each for a potential of three hundred backlinks a month.

How do I choose my keywords?
Most people choose overly aggressive keywords, but long-tail niche is the way to go for many, especially small businesses new to the web. Besides, those using very general keywords are often just kicking the proverbial tires while someone utilizing more specific keywords probably already has certain things in mind and is ready to buy. You want the customer at the end of the buying process: Compare "new car" to "new sports car" to "new Chevrolet sports car" to "new Chevrolet Camaro Z28" - which one do you think is more targeted, focused, and therefore presold?

May I see the list of your blog and article publishers?
Protecting the integrity of ACE's exclusive network and protecting the privacy of our blog and article publishers will always be one of our top priorities. By offering a publisher list, we would be weakening the effectiveness of the links in these articles - links back to your domains, promoting your sites - because Google and other search engines would consider these independent publishers one entity and group them as such, resulting in much less potent "link juice" for you. Of course, we also don't want our competitors in the industry to know which websites are the most effective venues for article marketing and SEO!

Why hasn't my backlink checker registered an increase in backlinks?
There are several technical reasons involved, but the bottom line is that building your traffic most effectively requires the kind of hard work and discipline that only a certain level of confidentiality allows. Besides, so-called backlink checkers are not entirely accurate because they rely on self-reporting, which skews the results they purport to show. For example, Yahoo's backlink checker is based on Yahoo's own search results - but who uses Yahoo in the 21st Century? Google, by comparison, ranks many of our clients extremely high even though Yahoo fails to find most of their backlinks!

Why does ACE limit its number of members?
That's part of the secret to our success - we must keep our roster of subscribers small so as to not overwhelm our carefully cultivated network of real publishers who want to see real content, not voluminous spam. It also works to help better focus our services for our clients, allowing for more attention to their needs. Being selective means that only the truly motivated and serious-minded apply - which certainly helps make us look good, truth be told! All in all, "membership has its privileges" and limiting our membership assures a consistently high quality of services and ROI.

What's the catch?
There is none. Absolutely no ands, ifs, or buts about it. You choose your niche, add in your domains and keyword phrases, and that's it. We do the rest. We write and submit niche specific content with links to your website(s) using keyword phrases that you specified. After all, why pay for a system where you do most of the work? With ACE, your success is automated!

So there is no catch at all. But on the off-chance that you need to cancel your subscription, you can do so at anytime and your subscription will cancel at the end of its current distribution cycle (with no further billing).

Who is ACE?
ACE is made up of writers, programmers, and marketing professionals united to bring Designer SEO to businesses too busy fulfilling the other requirements of success to bother with online marketing affairs. With a dedicated staff that's been helping businesses expand their reach since 2003, ACE offers Real SEO for smart businesspeople who realize the absurdity of paying out money only to do it all themselves anyway. ACE membership means ACE people who program, who write, who submit, who distribute, who analyze, who manage - automating your success!